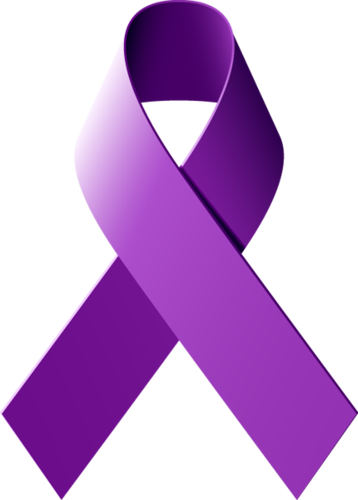 Once completely and totally ignorant to the disease, Alzheimer's disease is now a large part of my life. After my grandfather passed away from a sudden diagnosis of cancer, my grandmother expressed many otherwise hidden (by her and my grandfather) symptoms of Alzheimer's disease. While my grandfather was in the hospital, she was the most confused, running on little to no sleep and little to no food. Anyone in this situation would be confused and scared, but this is where it took to the extreme. She couldn't remember who her kids were and would constantly fight about nonsense things (which were typically directed at people who weren't even alive anymore, may I add). Since my grandfather passed away, most of the severe confusion has passed but it is evident that there is a case of dementia. She has done things like forgotten who her husband once was and their relationship to filling the coffee filter with cat litter rather than coffee grounds. How does this happen? What does this disease actually
do
to the brain?
The brain as a whole is affected by this disease. The main parts that are affected and noticed are the cerebrum, in charge of memory and problem solving, the cerebellum, in charge of balance, and the brain stem, in charge of breathing, heart rate, and blood pressure. The brain works by using about 25% of your blood carried by your arteries to your brain, which then uses about 20% of the oxygen you breathe.
Alzheimer's affects the neurons in your brain (the average adult has 100 billion of these neurons, connecting at 100 trillion points in your brain). The disease disrupts the electrical pulses sent by the neurons, meaning that certain thoughts can't be connected and are eventually lost forever. The brain virtually shrinks, making many gaps in the brain which causes loss in memory and later vital functions such as heartbeat.
In the photo above, we can see plaques and tangles building up in a brain of someone with Alzheimer. The orange bits are plaques that are protiens that build up by nerve cells. The gray bits are tangles are other proteins that kill the nerve cells. There is still uncertainty of what causes Alzheimers to happen but the plaques and tangles are definitely a big part of it.
Early Alzheimer's can start 20 years before the disease is detected. The mid stages are when it becomes obvious (for reference, that's about where my grandmother is now) and this stage can last from two to ten years. The last stage can last from one to five years. Patients typically die from their diet which lacks any form of nutrition, or if they make it to the end of the final stages, they will die from the disease targeting the brain stem and killing nerve cells linked to heart rate and breathing.